"It was a real pleasure to deal with Geoff. He is a very professional and personable individual. Great communicator, and fast shipping. I would highly recommend and look forward to doing business with him again."
"Geoff goes out of his way to ensure that the transaction is smooth and pleasant. His items are of fine quality and authenticity. I would gladly do business with him again!"
Regards, Frank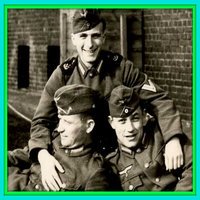 I bought a very nice bayonet from Geoff several weeks back and I was a little short on cash. The bayonet was all most mint. He had no problem putting it on hold. I paid him when I got a little extra. He was kind and waited till I could pay a little along. This was one of the best deals I have ever made. Geoff is a super person and has one of the best web sites I have looked at in a while, very nice things.

Thank you again and yes you have several things I am looking at now.
William Kennington
THANKS, I REALLY LIKE THE PIECE. TOM C. Mountain Lakes,NJ

Hi there. the package arrived safely. i didn't think it would be that big!!
a nice Feuerwehr badge. Thank you.
all the best,
a friend from Norway
Stig B.